The speakers
Several years ago, I bought 2 Ministry of sound speakers. I really like them. One of the advantage I had to take two of those little machines was the possibility to connect them together, which I have managed to do (maybe 5 times out of 50 trials). When it's working, it's pretty nice: no latency, long battery and range.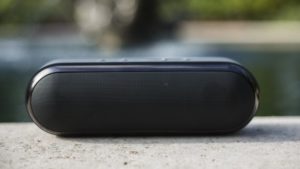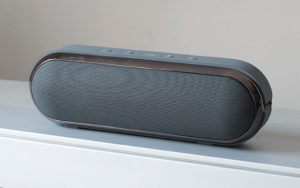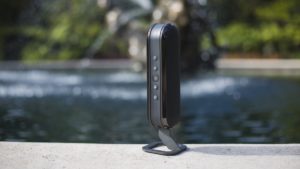 Designing the 3D model
I thus had to find a way to get a new one. The simplest way was to re-create it myself. I thus used Fusion360 again to design a 3D model of this speaker holder. I have strengthened the part also, because the original one is made of metal, that is way more stable that plastic. You can see the 3D model here:
The result
I am pretty happy with the result. As one can see, I added reinforcement in the foot, for stability, as it's plastic and no metal. The design took me around 20mins, as I needed to measure the original piece.
It worked directly, I just had to file a little the small rectangle horizontal part on the top, for it to fit perfectly into the speaker.
The foot is white on the photo, but I spray painted it after, which makes it look even better now!
This is a good demonstration of what 3D modeling and 3D printing are really suited to: creating small and cheap part, not for mass production, but enabling users to improve/fix something !